Posts for tag: smile makeover
By Ken Yasuhara, DDS - Aesthetic and Restorative Dentistry
May 29, 2019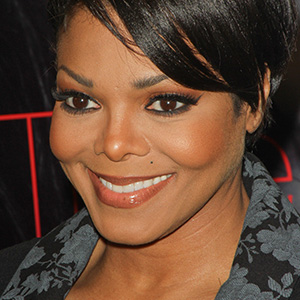 Multi-platinum recording artist Janet Jackson has long been known for her dazzling smile. And yet, Jackson admitted to InStyle Magazine that her trademark smile was once a major source of insecurity. The entertainer said, "To me, I looked like the Joker!" It was only after age 30 that the pop icon came to accept her unique look.
Jackson is not alone. A study commissioned by the American Association of Orthodontists found that more than one third of U.S. adults are dissatisfied with their smile. But there's good news—modern dentistry can correct many flaws that can keep you from loving your smile, whether you're unhappy with the color, size, or shape of your teeth. Here are some popular treatments:
Professional teeth whitening: Sometimes a professional teeth whitening will give you the boost you need. In-office whitening can dramatically brighten your smile in just one visit.
Tooth-colored fillings: If you have silver-colored fillings on teeth that show when you smile, consider replacing them with unnoticeable tooth-colored fillings.
Dental bonding: If you have chipped, cracked, or misshapen teeth, cosmetic bonding may be the fix you're looking for. In this procedure, tooth colored material is applied to the tooth's surface, sculpted into the desired shape, hardened with a special light, and polished for a smooth finish.
Porcelain veneers: Dental veneers provide a natural-looking, long-lasting solution to many dental problems. These very thin shells fit over your teeth, essentially replacing your tooth enamel to give you the smile you desire.
Replacement teeth: Is a missing tooth affecting your self-confidence? There are several options for replacing missing teeth, from a removable partial denture to a traditional fixed bridge to a state-of-the-art implant-supported replacement tooth. Removable partial dentures are an inexpensive way to replace one or more missing teeth, but they are less stable than non-removable options. Dental bridges, as the name implies, span the gap where a tooth is missing by attaching an artificial tooth to the teeth on either side of the space. In this procedure, the teeth on both sides of the gap must be filed down in order to support the bridgework. Dental implants, considered the gold standard in tooth replacement technology, anchor long-lasting, lifelike replacements that function like natural teeth.
After coming to embrace her smile, Jackson asserted, "Beautiful comes in all shapes, sizes, and colors." If you don't feel that your smile expresses the beauty you have inside, call our office to schedule a consultation. It's possible to love your smile. We can help.
For more information, read Dear Doctor magazine article "How Your Dentist Can Help You Look Younger."
By Ken Yasuhara, DDS - Aesthetic and Restorative Dentistry
September 09, 2014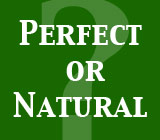 Are you unhappy with the appearance of your smile? Do you get anxious about smiling in social settings? Have you ever wished you had teeth like your favorite celebrity? If you have answered yes to any of these questions it might be time to discuss a smile makeover with us!
During our initial meeting we will ask you exactly what look you are hoping to achieve. Open communication will help ensure ultimate success and satisfaction — you need to tell us what you want and we need to tell you what is actually possible. Then we can plan a solution that is both aesthetically pleasing and functional.
We will also decide which cosmetic materials and techniques to use; this can range from composite resins (tooth-colored fillings), porcelain veneers (thin layers of dental ceramic that are bonded to your tooth enamel) or porcelain crowns (which replace the entire external form of a tooth).
Essentially, most people seem to want one of two looks — a "perfect" Hollywood smile or a more "natural" look. For those who want a "perfect" smile, we will focus on achieving symmetry so that your smile appears perfectly balanced. We will also focus on achieving uniform and maximum tooth brightness and whiteness.
For those who want a more "natural" smile, we can enhance your smile by gently improving brightness while maintaining a more normal symmetry to each tooth shape and size. This can produce a more elegant, youthful smile, not just a Hollywood white smile. We can also maintain slight color, shape and shade variations throughout your mouth.
The best tool for testing our vision is with the use of a tool we call a "provisional restoration." During this phase of the process we will actually create your new smile using temporary materials, allowing you to "test drive" your new look before committing to permanent materials. This way we can make sure you get exactly what you want. Once you give us the green light, these restorations will be replaced with your permanent new teeth.
Call our office today so we can get started! For more information on the importance of communication between dentist and patient during a smile makeover, read the Dear Doctor magazine article "Great Expectations: Is What You Get What You Want?"