Posts for tag: root canal
By Ken Yasuhara, DDS - Aesthetic and Restorative Dentistry
April 24, 2015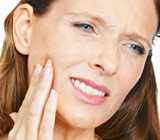 Nearly everyone has either said or heard the expression, "I'd rather have a root canal..." when comparing worst-case scenarios. However, this comparison is a common myth for a treatment that is typically successful with little to no pain. In fact, the pain associated with a root canal problem occurs prior to treatment and is relieved by it, not visa versa.
To begin with, let's define what root canal treatment is as well as the field of dentistry that specializes in it. Endodontics ("endo" – inside; "dont" – tooth) is the branch of dentistry that addresses problems affecting a tooth's root or nerve. It is dedicated to the diagnosis and treatment of diseases and disorders of the root canals of the teeth. The canals inside the tooth roots contain the living tissues called the dental pulp, which also contain the nerves of the teeth. When the pulp inside a problematic tooth becomes inflamed or infected it responds by becoming painful, and pain is a warning sign of a problem. The nature of the symptoms can define the character of the pain and the problem. They include the following:
Sharp, acute pain that is difficult to pinpoint
Intense pain that occurs when biting down on the tooth or food
Lingering pain after eating either hot or cold foods
Dull ache and pressure
Tenderness accompanied by swelling in the nearby gums
Each of these different categories of pain signify a different problem, but all are related to root canal issues. Nevertheless, you should contact us today (before your condition worsens) to schedule an appointment. And to learn more about the signs, symptoms, and treatments for a root canal, read the article "I'd Rather Have A Root Canal...."
By Ken Yasuhara, DDS - Aesthetic and Restorative Dentistry
March 10, 2015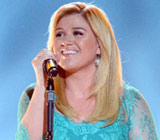 Now that celebrities can communicate directly with their fans through social media, we've started to see dispatches from some surprising locations — the dental chair, for example! Take singer Kelly Clarkson, who was the first winner of American Idol, and perhaps one of the first to seek moral support via social media before having an emergency root canal procedure.
"Emergency root canal — I've had better days," Kelly posted on her Facebook page, along with a photo of herself looking… well, pretty nervous. But is a root canal procedure really something to be scared about? It's time to clear up some misconceptions about this very common dental procedure.
First of all, root canal treatment is done to save a tooth that might otherwise be lost to an infection deep inside it. So while it's often looked upon with apprehension, it's a very positive step to take if you want to keep your teeth as long as possible. Secondly, tooth infections can be painful — but it's the root canal procedure that stops the pain. What, actually, is done during this tooth-saving treatment?
First, a local anesthetic is administered to keep you from feeling any pain. Then, a small opening is made through the chewing surface of the infected tooth, giving access to the central space inside, which is called the "pulp chamber." A set of tiny instruments is used to remove the diseased pulp (nerve) tissue in the chamber, and to clean out the root canals: branching tunnel-like spaces that run from the pulp chamber through the root (or roots) of the tooth. The cleared canals are then filled and sealed.
At a later appointment, we will give you a more permanent filling or, more likely, a crown, to restore your tooth's full function and protect it from further injury. A tooth that has had a root canal followed by a proper restoration can last as long as any other natural tooth — a very long time indeed.
If you have any questions about root canal treatment, please contact us or schedule an appointment for a consultation. You can learn more by reading the Dear Doctor magazine article "A Step by Step Guide to Root Canal Treatment."