Posts for tag: clear aligners
By Ken Yasuhara, DDS - Aesthetic and Restorative Dentistry
September 01, 2018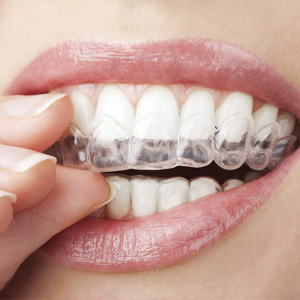 For decades, traditional braces were the only orthodontic choice for moving misaligned teeth. Although they're quite effective, they can cause discomfort and, for teens especially, embarrassment due to their noticeable metallic appearance.
In recent years, though, technology has produced an alternative to braces that's proven effective for many types of patients. Besides being less cumbersome and disruptive to everyday life than braces, clear aligners have another advantage that appeals to teens — they're much less visible.
Introduced in the late 1990s, clear aligners are a system of individual trays made of nearly invisible polyurethane plastic worn over the upper teeth. The trays are computer-generated based on the patient's individual mouth structure captured in photographs and x-rays. Each tray in the sequence is incrementally smaller in size; the patient begins wearing the first aligner in the series for about two weeks, 20 to 22 hours a day. They then switch to the next tray in the series for about the same amount of time, and continue in this fashion until they've worn each aligner in the series.
Besides their improvement in appearance, aligners also have another advantage: unlike traditional braces, aligners can be removed from the mouth for eating or on a limited basis for rare important social occasions. Brushing and flossing are also much easier with aligners, which don't pose the same access problems as traditional braces.
Clear aligners were once only effective with select types of orthodontic patients, which didn't always include teens. Over the last decade, however, significant changes to design and additional implements have widened their application to more patients, especially teens. For example, we can now add tiny "power ridges" to the aligner design that give greater precision over desired tooth movement to create a more controlled and efficient force on the teeth. More recent aligners are also being produced with a thinner, more comfortable material.
A thorough orthodontic exam will tell whether your teen is a good candidate for clear aligners. If so, they'll benefit from a more comfortable and less embarrassing experience while gaining a new smile for life.
If you would like more information on clear aligners, please contact us or schedule an appointment for a consultation. You can also learn more about this topic by reading the Dear Doctor magazine article "Clear Aligners for Teens."
By Ken Yasuhara, DDS - Aesthetic and Restorative Dentistry
August 04, 2016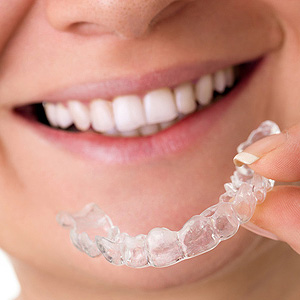 Wearing braces isn't just for teenagers — straightening teeth can be just as viable a need when you're an adult. For example, it may be necessary to first move teeth away from an empty tooth socket before you obtain a dental implant or other restoration.
But braces could have complications, especially if you have periodontal (gum) disease. These infections caused by plaque, a thin film of bacteria and food particles, inflame and weaken gum tissues and erode supporting bone. It can be treated and brought under control — but keeping it under control requires daily brushing and flossing, along with frequent office cleanings and checkups.
Braces can make this more difficult: it's harder to brush and floss effectively through the hardware of brackets and wires, which can give plaque a chance to build up. Patients susceptible to gum disease are more likely to have re-infections while wearing braces. The hardware can also cause enamel to come in prolonged contact with acid, which can dissolve its mineral content and open the door to tooth decay.
Clear aligners are an alternative to braces that can accomplish tooth movement while minimizing infection flare-ups for people with gum disease. Aligners are a series of customized clear plastic trays worn over the teeth, with each succeeding tray incrementally moving the teeth further than the preceding one. After wearing one tray for a specified time period, you then switch to the next tray. The teeth gradually move to the desired new position over the course of the aligner series.
This option is especially advantageous for gum disease patients because the trays can be removed temporarily for brushing and flossing. There are also other benefits: we can hide a missing tooth space with a temporary false tooth attached to the aligner; and, they're nearly invisible so it won't be obvious to others you're undergoing orthodontic treatment.
Not all orthodontic situations benefit from this alternative, while some cases may call for a combination approach between aligners and braces. But in the right setting, clear aligners are a good choice for not only obtaining better teeth position, but also helping you avoid a new encounter with dental disease.
If you would like more information on orthodontic treatments for adult teeth, please contact us or schedule an appointment for a consultation.
By Ken Yasuhara, DDS - Aesthetic and Restorative Dentistry
May 01, 2014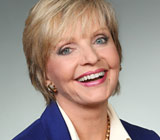 Florence Henderson has inspired generations of people through her portrayal of America's most beloved TV mother, Carol Brady, on one of the longest running situational comedies, The Brady Brunch. Today Florence is still a role model but for a much different audience: senior citizens.
Henderson created the FloH Club as an organization to assist senior citizens with understanding and embracing technology, as she described in an interview with Dear Doctor magazine. "I was inspired to create the FloH Club because of my own fear of technology and because I didn't want to keep asking my children for help," she said.
And while Henderson was blessed with naturally straight teeth and has had no cosmetic work done, she is not opposed to it. "I wouldn't care how old I was, if I had misaligned teeth or felt I needed cosmetic dentistry I would certainly do it!"
One teeth-straightening option many adults consider is clear orthodontic aligners. They are an excellent way for self-conscious adults to align their teeth without feeling that they will appear as an awkward "brace-faced" youth — a look that is commonplace for the teenage years.
But what are clear aligners? They are an alternative system to traditional braces that use a sequence of individual, custom-fitted trays that are clear and removable to gradually straighten teeth. They are usually recommended for correcting mild to moderate spacing problems or crowding of the teeth, and for cases in which there are no major issues with your bite (i.e., your back teeth fit together properly and biting forces are distributed evenly on all of your teeth).
To learn more about this method of aligning teeth, you can continue reading the Dear Doctor magazine article "Clear Orthodontic Aligners." Or you can contact us today to schedule an appointment so that we can conduct a thorough examination and discuss what treatment options will be best for you. And to read the entire interview with Florence Henderson, please see the Dear Doctor article "Florence Henderson."